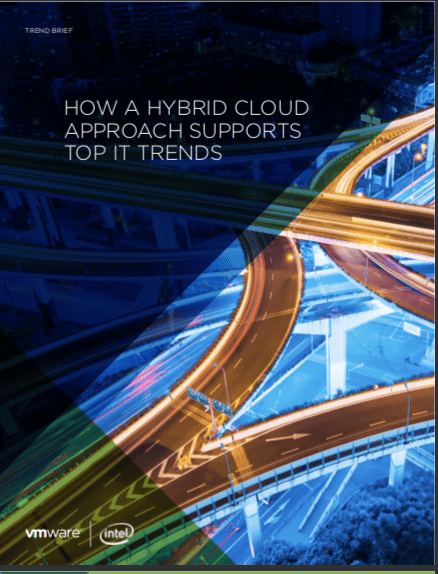 A successful hybrid cloud strategy supports a single operational model across both the public and private cloud, to offset the complexity of multiple environments. Its simplified operational model makes it a compelling option for today's cloud-first organizations.
Enabling a consistent infrastructure, together with consistent operations in multi-cloud and hybrid cloud environments, enables organizations to overcome today's cloud challenges, and achieve a variety of benefits. Read this trend brief to get started.
A hybrid cloud strategy empowers businesses with a "no-compromise" approach for an optimal mix of best-in-class on-premises and public cloud services. VMware and Intel deliver solutions that enable IT organizations to confidently integrate public clouds into their IT strategy to take full advantage of the hybrid cloud.