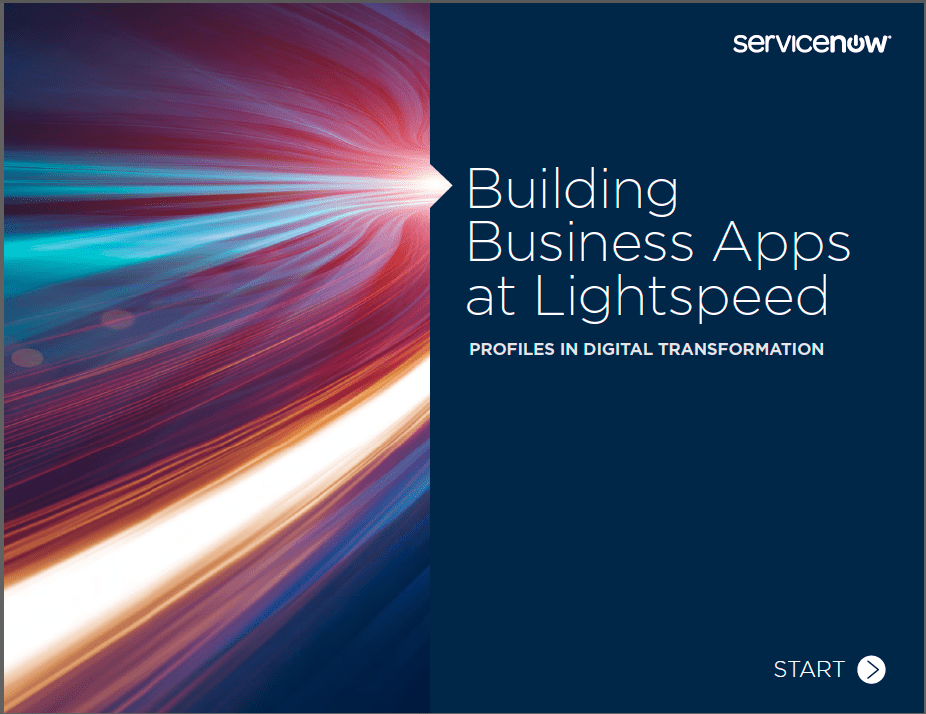 Staying ahead of your competition requires fast responses to market opportunities. On top of reacting quickly, you must always be innovating to keep your customers, partners, and staff excited and engaged.
Your IT organization can become the high-speed driver of your business velocity and innovation. You can lead this transformation. Just download Building Business Apps at Lightspeed. It is your roadmap to success.
This eBook profiles companies that hopped onto the ServiceNow Platform and revved up their businesses. It will provide you with real-world examples of:
· Automating and accelerating business processes
· Avoiding digital transformation potholes
· Building different kinds of apps on the ServiceNow platform
Ready to put the pedal to the metal?
Download the eBook now.