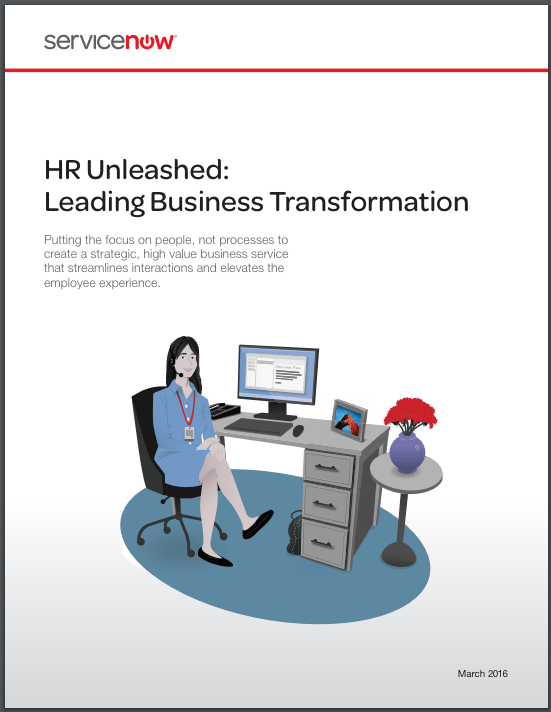 HR is a people business, whether it's helping employees, hiring and nurturing the best talent, motivating employees or creating career development opportunities.
So why are so many HR professionals not able to focus on the high value activities that attracted them to HR in the first place?
HR professionals spend 30% of their day on administrative tasks
• 80% are using email, spreadsheets or personal visits for routine work processes
• It takes at least five departments and 10 interactions to get ready for an employee's first day
• HR professionals are wasting time on a deluge of administrative tasks that leaves them struggling to deliver strategic value.
Find out how to unleash HR from time‑consuming, manual activities to create a strategic, high value business service that drives employee engagement and competitive advantage.