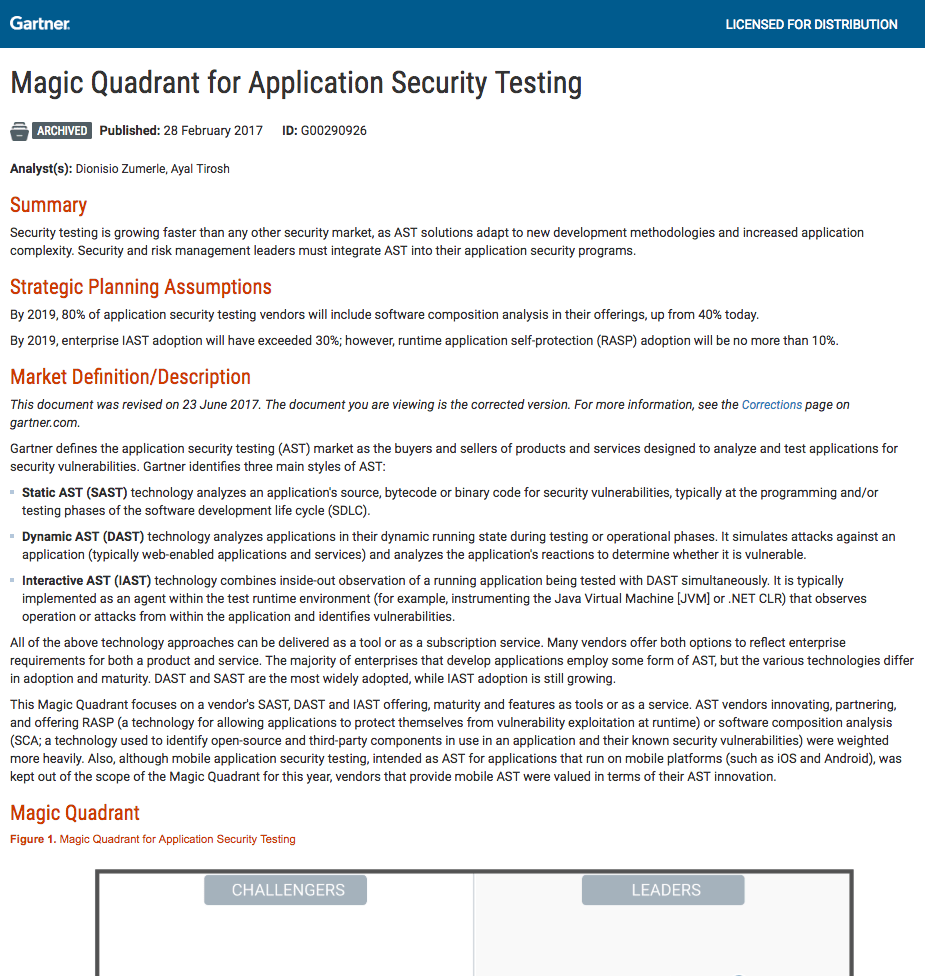 IBM retained its position as a "Leader" in the 2017 Gartner Magic Quadrant for Application Security Testing.
Read our complimentary version of the Gartner report to learn:
• Critical trends in the Application Security Testing market.
• Why IBM maintained a Leadership position in a report that spanned 18 Application Security vendors.
• Detailed criteria that determine how all of the vendors are positioned in the Magic Quadrant.