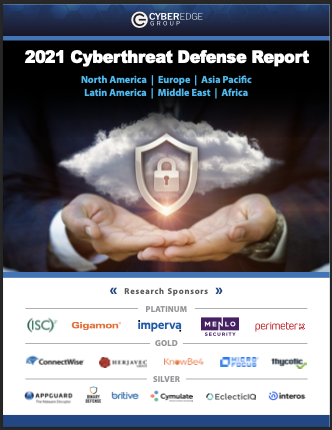 Discover the Latest Trends and Insights in Cybersecurity
How do your perceptions, priorities and security posture stack up against those of your peers? Find the latest trends and insights inside CyberEdge Group's seventh annual Cyberthreat Defense Report, sponsored by (ISC)².
Based on a survey of 1,200 participants representing 17 countries and 19 industries, the 2020 report provides an in-depth look at how IT security professionals perceive – and plan to defend against – cyberthreat. The research reveals…
• A record 81% of organizations suffered from a successful cyberattack last year
• 85% of organizations are experiencing a shortfall of skilled IT security personnel
• 36% of IT security applications and services are delivered from the cloud
Use key findings to benchmark where your organization stands.