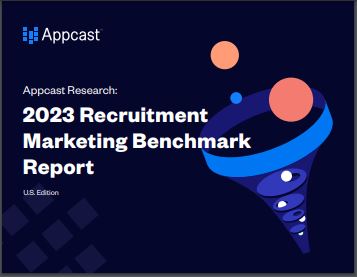 A tight labor market paired with decades-high inflation has created unending challenges for recruiters. In order to drive hiring outcomes in this market, recruiters must carefully evaluate their recruitment marketing strategy and results to understand where they can improve.
Appcast's 7th annual Recruitment Marketing Benchmark Report provides the data you need to understand where, when, and how to reach the candidates you seek and how much you may have to spend to attract them.
Download this report to learn:
• Why even though the tension in the labor market is easing, recruiting remains very challenging
• How key recruitment metrics – such as cost-per-application, cost-per-click, and apply rate – have changed year-over-year
• How recruitment costs vary based on job function and geographic location
• What candidates want in their next job opportunity and how they want to be recruited
• The best days of the week and month to post your job ads to reach the most candidates
• And more!