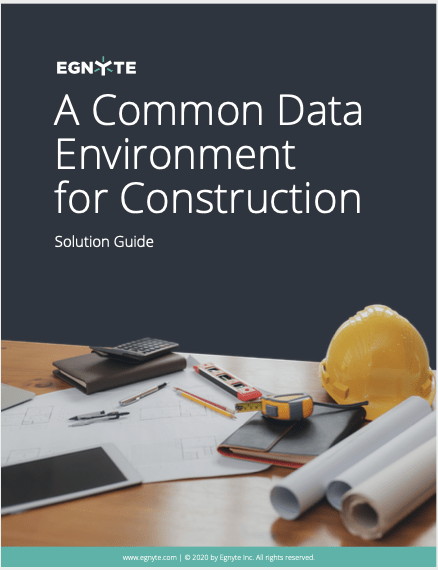 Few would argue that effectively sharing project information is a critical success factor for contractors, subcontractors and construction project owners. Outdated or inaccessible information causes project delays and costly rework.
The challenge for construction is finding a technology that meets its demanding file-sharing and collaboration requirements. In a typical construction project, many different stakeholders use specialized applications to create and share different file types. Some files, such as design and 3D scan files, can be enormous. All this content must be accessible and usable by people located in offices and in the field.
A common data environment (CDE) can meet construction's content-sharing and collaborative needs. However to be effective, such a solution must also have the right capabilities.
This solutions guide summarizes key capabilities required by construction projects. It breaks everything down by project phase to look at features and capabilities needed in each phase, typical applications and content type used, and the people who need access to the content.