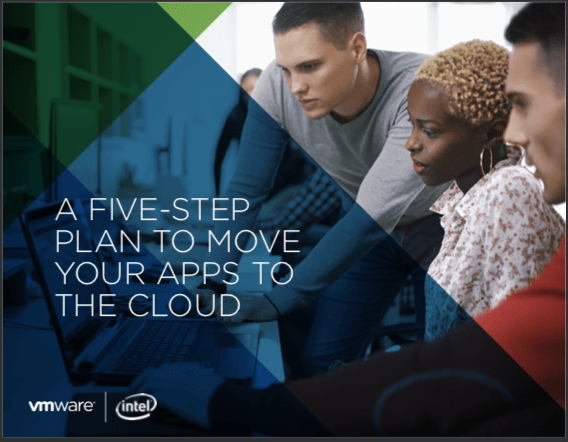 Cloud applications, platforms and services are changing the way enterprises compete for customers. The implementation of cloud technology promises business transformation and modernization, while adding product value and meeting the increasingly demanding needs of applications – maneuvering even the most conservative organization into the digital future.
By developing a sound migration strategy and evaluating your business processes, effective cloud migration can be achieved on-time and on-budget with minimal risk. Read this whitepaper to learn more.
A hybrid cloud strategy empowers businesses with a "no-compromise" approach for an optimal mix of best-in-class on-premises and public cloud services. VMware and Intel deliver solutions that enable IT organizations to confidently integrate public clouds into their IT strategy to take full advantage of the hybrid cloud.
___

VMworld isn't just another IT event – it's your discovery powerhouse. The more you know, the bigger your impact. VMworld gives you the information, tools, and partnerships you need to solve today and tomorrow's cloud-based challenges. Register now for VMworld 2019 to advance your knowledge, explore tech's next wave, and build new connections. Register Now!