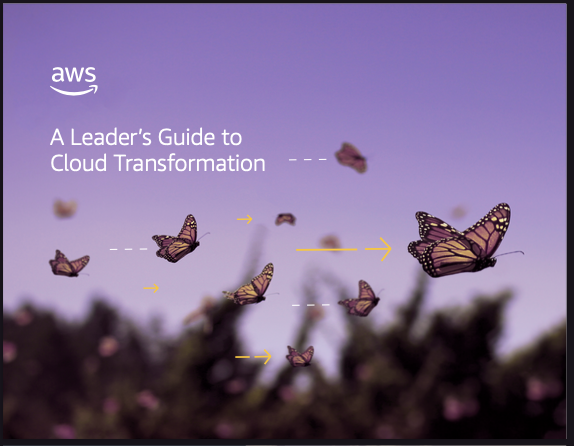 Maximize the business value of the cloud with expert migration tips from real-world senior cloud practitioners who have driven value and innovation in their organizations with AWS.
In A Leader's Guide to Cloud Transformation, you'll learn fast and effective strategies that you can use immediately to drive more value from the cloud and successfully approach migration tactics, such as working leaner and moving incrementally to embrace change, adapt quickly, and avoid needless debate or delays.
Download the guide today to learn tips on how to achieve business goals by migrating with AWS.