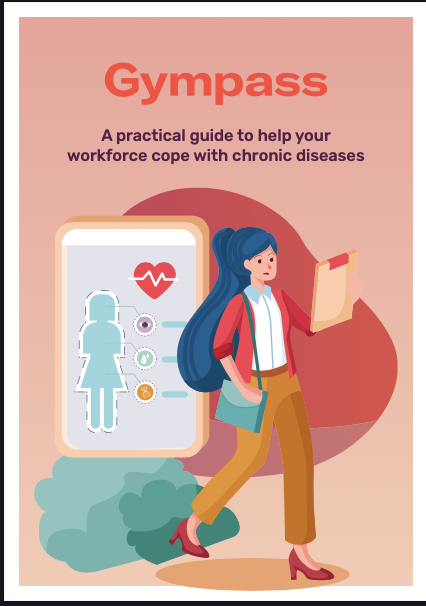 Just as with anxiety, burnout or depression, companies need to be mindful of chronic diseases such as obesity, diabetes and high blood pressure as. Understanding these diseases is essential to improving the health of your workforce and your long term battle in maintaining an effective culture.
In this guide, you will learn:
• Caring for the health of your workforce
• What are chronic diseases and how do they affect your employees
• A step by step explanation on how to manage chronic conditions in the workplace
• Promoting a healthier routine to manage chronic diseases
About Gympass:
With the mission of defeating inactivity, Gympass works with companies to revolutionize the way their employees engage in fitness and wellness, promoting lasting changes in their lives. More than 2,000 companies rely on Gympass' unmatched variety, convenience, and flexibility to improve employee engagement and performance, as well as contributing to overall business success. With over 50,000 fitness partners, 60 wellness apps, and 2,000 personal trainers on the platform, Gympass helps corporations offer personalized long-term programs that inspire their employees to engage, stay motivated, and take advantage of their full potential. Gympass operates in multiple markets across three regions of North America, Latin America, and Europe.