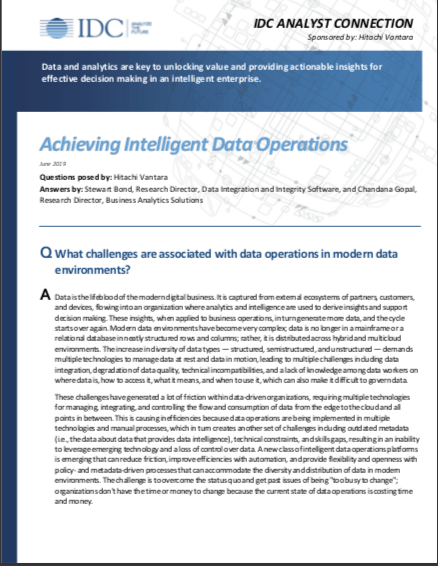 A wide range of challenges have caused a lot of friction within data-driven organizations, requiring multiple technologies for managing, integrating, and controlling the flow and consumption of data from the edge to the cloud and all points in between.
According to an IDC survey, more than 60% respondents cited that the top challenge for data- or artificial intelligence–related projects is that they are too time consuming, especially getting data.
Download this paper to learn how a DataOps strategy can power AI-enabled applications by automating and orchestrating data pipelines for data discovery, access, blending and delivery.