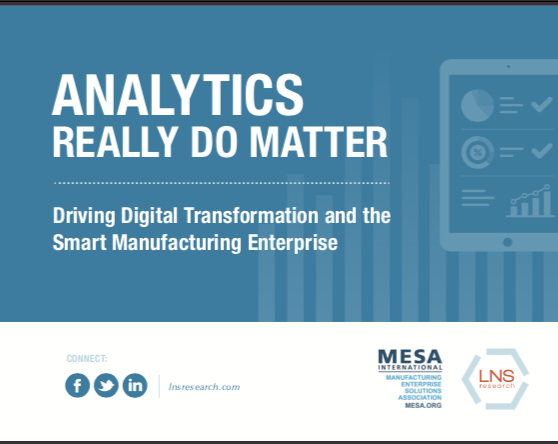 A recent survey by LNS Research and MESA sheds light on how analytics and operational architecture are key factors in industrial transformation and how companies are responding to opportunities posed by IoT and analytics. The research team explains why they made an important shift in focus this year, examining "analytics that matter" rather than relying on metrics to tell the stories embedded in an organization's data.
The study also provides insight on how to adopt a new operational architecture framework to prepare your organization for success today and over the long term.
Learn more about how Hitachi Vantara can assist your smart manufacturing operation.