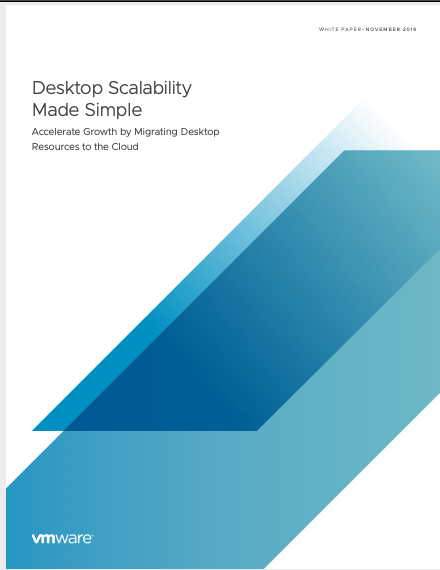 Seamlessly Extend Your Virtual Desktops and Apps to the Cloud
Organizational growth, geographic expansion and restructuring technology investments are all reasons companies are looking for ways to scale their on-premises desktops and applications to the cloud. With VMware Horizon 8® on VMware Cloud™ on AWS, your organization can take advantage of Cloud Pod Architecture, flexible consumption-based billing, increased security and take advantage of the partnership with Intel for enhanced disaster recovery and migrating applications to the cloud.
VMware and Intel provide IT organizations a path to digital transformation, delivering consistent infrastructure and consistent operations across data centers and public clouds to accelerate application speed and agility for business innovation and growth.
Download the white paper now to learn more.