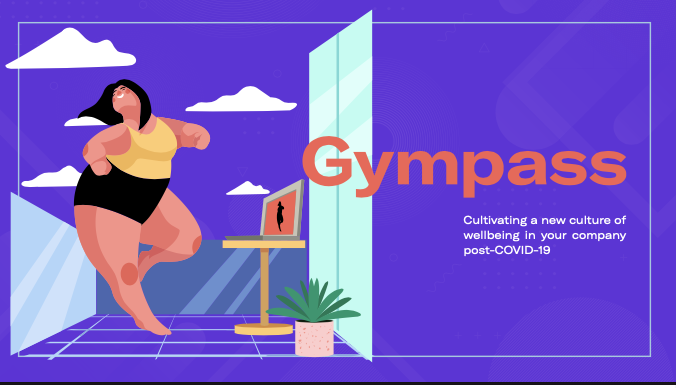 Download our e-book and discover helpful measures to engage your employees in the reopening phase.
In this E-Book, you will learn:
• How to engage employees during a phased reopening. It includes measures for employees that have remained in the workplace, for employees with gradual return and for those that will still work remotely
• How to endorse efficient and safe group activities
• Other tips on how to keep the team engaged and active
About Gympass:
Gympass is a complete corporate wellbeing platform that ignites and fuels every journey to feel good. We do this by reinventing wellbeing, making it engaging and accessible. Worldwide companies rely on Gympass' unmatched variety, convenience, and flexibility to support their employees' health and happiness. With over 50,000 fitness partners, 1,300 on demand classes, 2,000 hours of meditation, 1,000 healthy recipes, weekly 1:1 therapy sessions, and hundreds of personal trainers, Gympass supports every wellbeing journey. We partners with best in class wellbeing providers in multiple markets across North America, Latin America, and Europe.