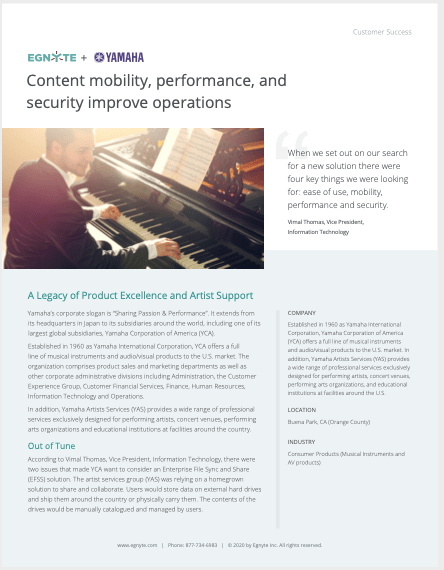 Unstructured content is the largest source of data growth for modern businesses. The documents, PDFs, spreadsheets, images, and other files that enterprise users create, store, and share represent an ever-expanding portion of vital business data. But as data grows, so too does risk, turning these valuable data assets into liabilities.
In this era of unchecked growth, protecting sensitive content from data leaks caused by malicious or careless insiders, poor data hygiene, and bad actors has become harder. As more jurisdictions pass regulations that govern the privacy of personal data, such as the E.U.'s General Data Protection Regulation (GDPR) and California Consumer Privacy Act (CCPA) there is a greater burden on companies to safeguard this information. With an average small-to-medium sized business (SMB) housing nearly seven million files, just understanding where that sensitive data is, and who has access to it, can be a herculean task.
The following Security Framework offers a detailed breakdown of the protections embedded in the Egnyte Secure Content Platform throughout the data lifecycle.