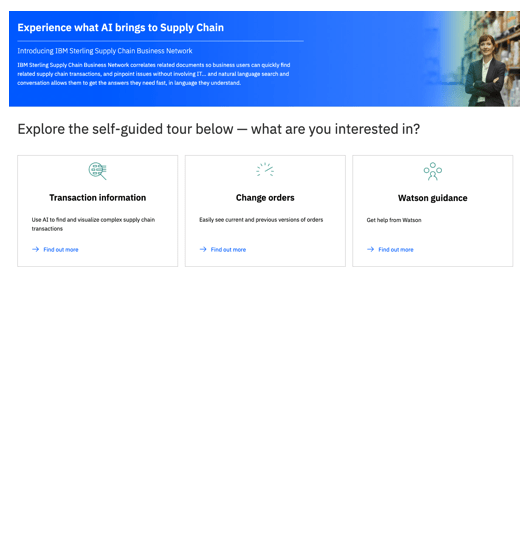 Are you struggling to get the information you need from your supply chain?
See how business transaction intelligence featuring Watson can help you analyze data up to 90% faster and reduce time to value by up to 85%.
With this interactive demo, you will:
• Visualize complex and detailed end-to-end business transactions in an easy to understand layout.
• Understand more about your partners' performance in real-time.
• Create and use an early warning system to predict problems.