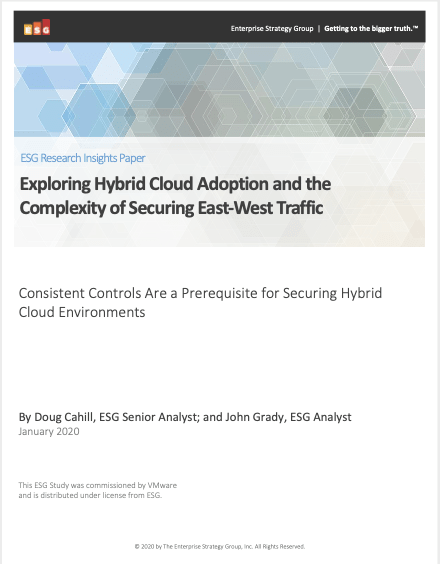 ESG surveyed IT decision-makers about their organizations' cloud priorities and perceptions. Based on the research, ESG shares industry viewpoints and takeaways on hybrid, multi-cloud approaches to infrastructure, as well as consistent policy enforcement and centralized control across hybrid environments.
Download the ESG report to get insights on:
• Trends in hybrid cloud and hybridized applications.
• Market demand for Data Center-as-a-service.
• Protection of east-west traffic in data center and cloud environments.