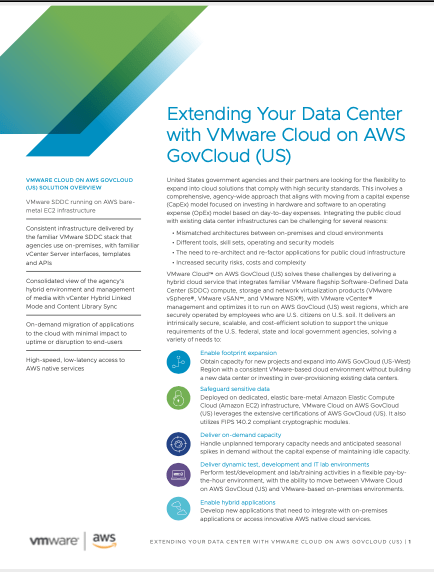 Extending Your Data Center with VMware Cloud
United States government agencies and their partners are looking for the flexibility to expand into cloud solutions that comply with high security standards. VMware Cloud™ on AWS GovCloud (US) solves these challenges with consistent infrastructure delivered by the familiar VMware SDDC stack that agencies use on-premises, with familiar vCenter Server interfaces, templates and APIs.
Learn more in this new whitepaper.