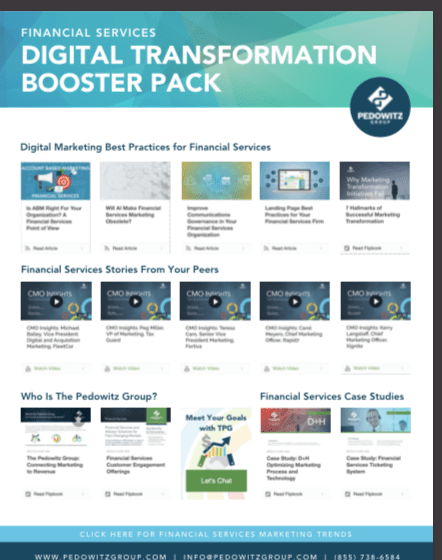 Customers are buying more products and services from financial companies – but not necessarily from their current providers. This is because they expect more value from their service providers and are looking for a personal relationship. Customer service and value creation are the driving criteria for earning and retaining customer loyalty.
Technology is a challenge in many industries, and especially within the financial services industry. Technology is changing the business model for the channel and the customer's behavior/expectations. It also creates an environment of greater global competition. In order to compete, firms need to attract, retain and enable talent with new and ever-evolving digital skills to ensure long-term sustainable growth. Digitally-focused and agile financial firms are attracting and enabling financial advisors with better programs and incentives.
Financial services companies need to use marketing as a differentiator to respond to and successfully compete in the customer-driven, digital and competitive environment.
We've curated this booster pack that includes over 14 pieces of content to help you get started in your digital transformation journey. Enjoy!