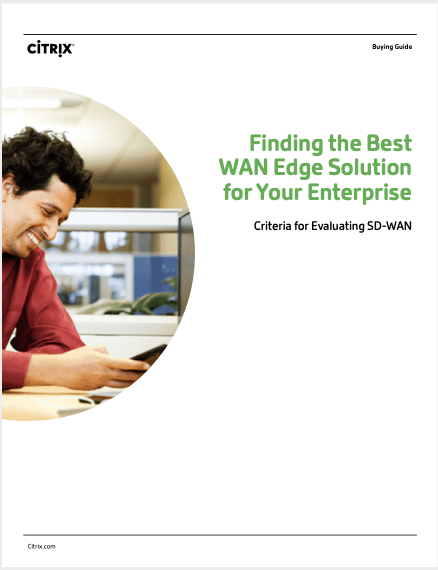 When a network is working well, enterprises enjoy improved application performance, lower costs, and stronger business continuity.
When a network isn't working well, enterprises feel the pain.
The truth is, not all network solutions are created equal. When considering a new SD-WAN solution, there are important differences you need to understand to ensure that you're identifying the right factors critical to your enterprise.
The Citrix buying guide, Finding the Best WAN Edge Solution for Your Enterprise, outlines capabilities that separate great products from average products. The guide will also help you consider the different levels of functionality that are available and what problems they help you
solve.
The Citrix buying guide offers comprehensive and valuable criteria for evaluating an SD-WAN solution, including:
• Resiliency and performance
• Application experience
• WAN optimization
• Security
• Deployment options and scaling
• Administration and troubleshooting