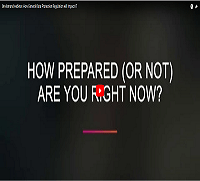 The rules of the game are about to change. The European Union's General Data Protection Regulation is set to become law in May 2018. Is your organization ready?
GDPR will affect companies around the world. Get ahead of the game and learn how your business strategy and security considerations need to change in order to be compliant.
Pluralsight's Head of Information Security, Trent Bond, shares insights on the GDPR in this on-demand webinar to help you learn:
• What to expect from the new regulation
• How prepared (or not prepared) your organization is right now
• What you need to do to navigate the upcoming changes
• The best ways to stay secure in 2018
Don't get lost in the security regulation shuffle. Get the important GDPR info you need to build a winning data strategy.