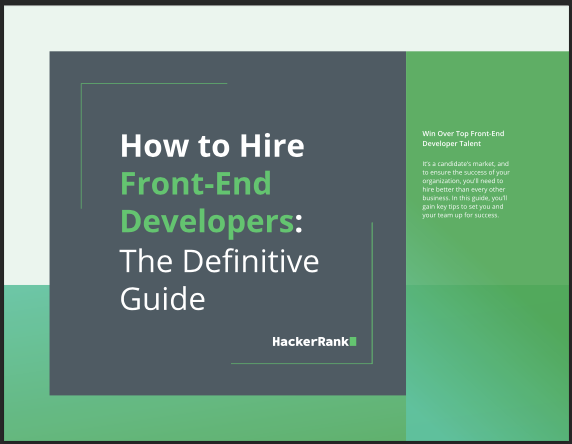 The Complete Guide: Everything You Need to Hire Front-End Developers
Front-end development talent is in high-demand. To hire top front-end talent, companies of all sizes will need to recruit better than every other business out there.
Download the second part of our hiring guide series to learn how to hire faster, attract top talent, and streamline your recruiting process. From sourcing to closing front-end candidates, you'll gain key insights into hiring for this role that you won't find anywhere else.
Your guide includes:
• Front-end development 101 and emerging trends
• Sample job description
• Salary insights and front-end developer demographics
• Skills assessment and screening tips
• Sourcing and hiring strategies by seniority level
• Technical interviewing best practices