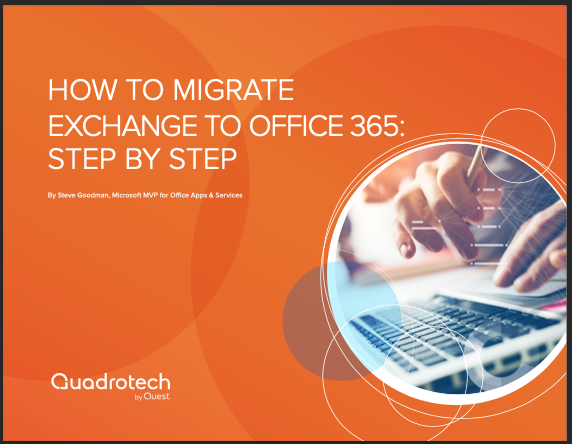 If you're planning an Exchange to Office 365 migration, it can be quite confusing to determine which steps you need to take and in what order. In this guide, we'll walk you through the steps and decisions you will need to take when migrating to Exchange Online in the Office 365 cloud.
In this E-book, you'll learn:
• The key planning considerations to resolve before embarking on your migration project
• The steps for configuring your identity settings
• How to perform an Exchange hybrid mailbox migration, complete with detailed screenshots
• When to perform manual migrations and when to use third-party tools and services
Download this detailed guide to taking your first steps into the Microsoft Office 365 cloud!