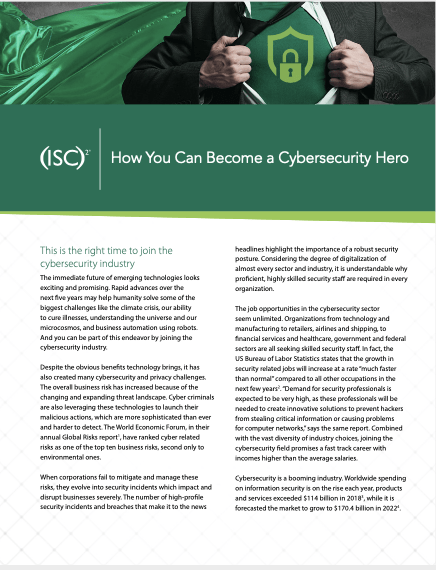 Are you ready to take on the challenges and opportunities of a cybersecurity hero? Explore everything the field demands inside our latest white paper.
Despite the benefits technology brings, it also creates many cybersecurity and privacy challenges. And considering the degree of digitalization in almost every sector and industry, highly skilled security staff are required assets in every organization.
So, what's next? Fill out the form to access this valuable resource.