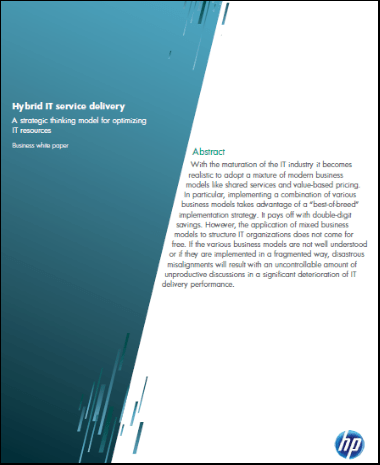 With the introduction of cloud computing, the IT industry has a new path for applying Shared Services business models to better utilize a company's financial and operational resources. At the same time, it creates the need to understand how these new business models can be integrated with existing IT organizations and business, and understanding that it is sub-optimal to organize the management of IT resources into a "one size fits all" management model.
HP Hybrid Delivery strategy offers a structured approach to the development of your IT delivery model, taking advantage of the best of all the various business models and creating a safe pathway through the complex landscape of IT sourcing and IT delivery.

Intel and the Intel logo are trademarks or registered trademarks of Intel Corporation in the U.S. and/or other countries.