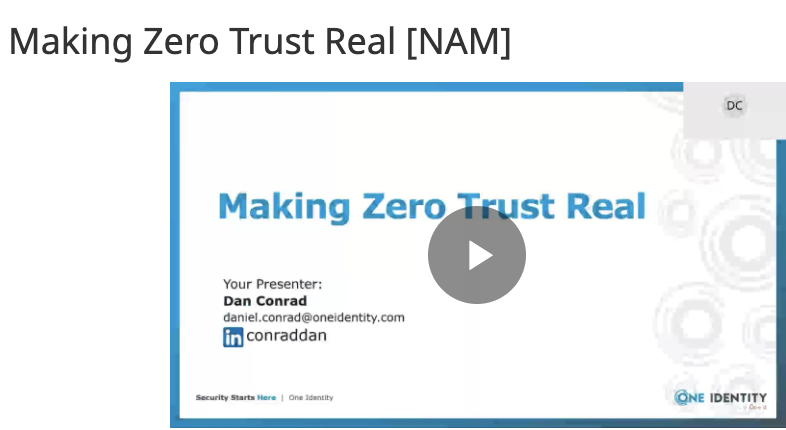 Establishing zero trust and least privileged access is key to securing privileged accounts. One Identity provides a holistic approach to implementing privileged access management (PAM) with these two proven methods.
The Zero Trust model involves eliminating shared admin passwords and so that every administrative action is authenticated uniquely, dynamically and specifically. The Least Privilege approach involves delegating to give each admin only the permissions they need – nothing more, nothing less.
Learn how One Identity Active Roles and Safeguard work together to enable Zero Trust and simplify privileged access.