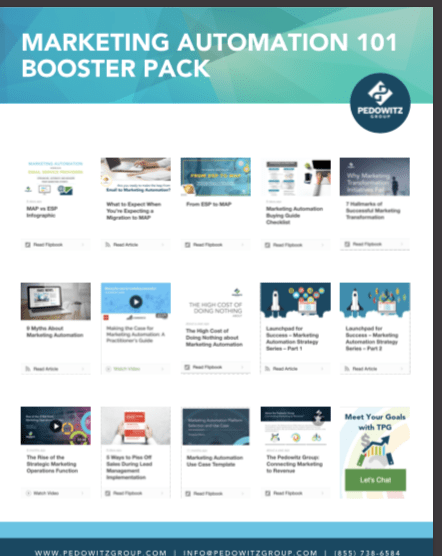 Today's B2B customer is smart and expects more from B2B organizations. To stay relevant, marketers must collect data and use that data to create customized experiences across different channels. Marketing automation is a foundational tool that allows you to do this based on customer behavior or traits across all channels, and at scale. Marketing automation allows marketers to:
• Build customer lifetime value (LTV)
• Optimize customer acquisition
• Accelerate customer conversion
• Maximize customer retention
Start your marketing team's transformation today with this Marketing Automation 101 Starter Pack. This pack include articles, infographics, webinars, tools and templates to give you and your team a solid primer on marketing automation. Use this guide to develop your own use case for how your team can adopt marketing automation and start contributing to revenue at scale.