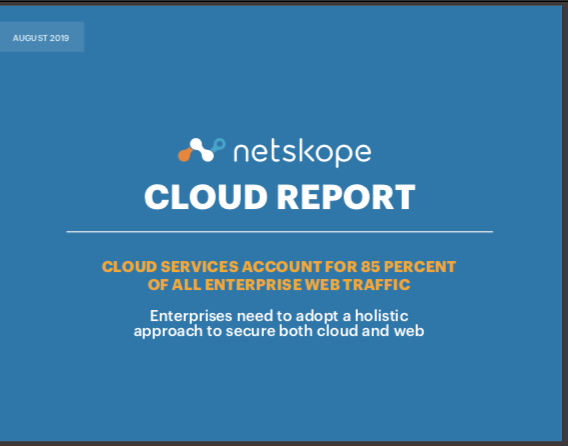 Cloud services now account for 85% of enterprise web traffic, according to our new research. What does this mean for your security posture?
Read the 2019 Netskope Cloud Report and learn about all the latest cloud trends. Find out why security policy violations for cloud and web are quite different—and what to do to protect your employees and your business. The report tells you:
• The full extent of the surge in cloud service traffic
• Which policy violations now top the list for cloud and web
• Quick wins to mitigate cloud security risks and more!