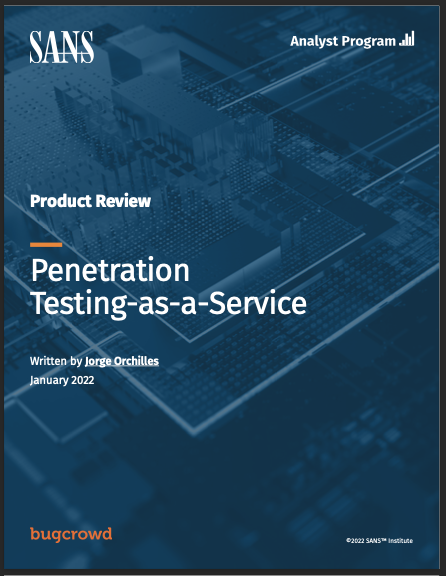 Learn the Benefits of Penetration Testing-as-a-Service
Penetration testing is evolving to meet the challenges faced by organizations large and small around the world. Attack surfaces are growing due to digital transformation activities, remote working, and increasing reliance on third parties. This is occurring while attackers are becoming increasingly hostile, bolder and more persistent. The traditional approaches to penetration testing cannot adapt to these changes. Modern penetration testing needs to keep pace with both your business and the attackers, delivering faster testing that's tailored to your requirements and assets. It should provide real-time results, higher fidelity findings and integrations into your existing tools and workflows.
Bugcrowd's Penetration testing-as-a-service offerings, leveraging the power of crowdsourced testing expertise and talent, is the solution that delivers a modern penetration testing experience.
In this whitepaper, SANS Certified Instructor and Author Jorge Orchilles analyzes Bugcrowd's crowd-powered penetration testing-as-a-service offering and provides:
• An overview and evolution of security testing
• The problems with current security testing, assessments, compliance, and regulatory requirements
• The benefits of a modern, crowdsourced penetration testing-as-a-service approach