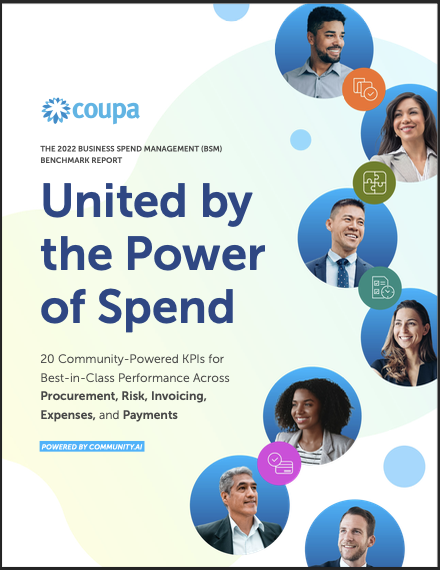 20 community-powered KPIs for best-in-class performance across procurement, risk, invoicing, expenses, and payment. Coupa's Business Spend Management Benchmark Report is unique because it's the industry's only collection of benchmarks based on actual business spend transactions, anonymized and aggregated across a community of thousands of organizations and trillions of dollars in spend.
The Benchmark Report will guide you through comprehensive Business Spend Management transformation and help you:
• Optimize spend & cash
• Improve operational performance
• Reduce risk
• Attain ESG goals
Plus, discover actionable steps to improve your performance for each KPI listed in the report. Download the 2022 Benchmark Report Now.