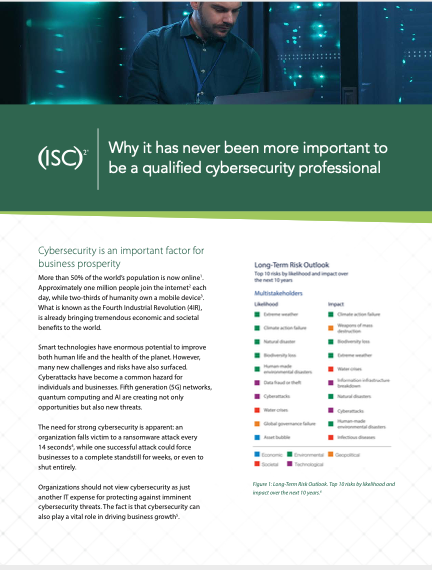 Qualified Cybersecurity Pros Are More Important than Ever
The business need for talented people represents a great opportunity for cybersecurity professionals like you. But future security leaders require a broad set of skills that job experience alone does not arm you with.
This white paper from (ISC)2 examines the benefits and risks associated with increasing digitalization and how you can acquire the technical and soft skills organizations demand. Inside you'll also find nine characteristics of successful leaders in the field.