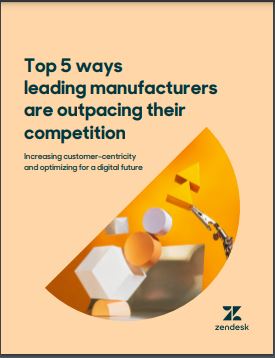 Industry changes and challenges over the last few years have tested the mettle of most manufacturers. With disruptions in supply chains, changing customer preferences, remote work, workforce reskilling, and fundamental shifts in offerings, manufacturers were set back on their heels and pressured into rapid response.
As a result, an agility mindset—the ability to respond to changing conditions quickly, make change easier to manage, and turn change into opportunities to better connect with customers—rapidly became critical to surviving and even thriving.
in this eBook, learn how global manufacturers are responding by doubling down on digital and reexamining their business models with a renewed focus on service and value with customers.