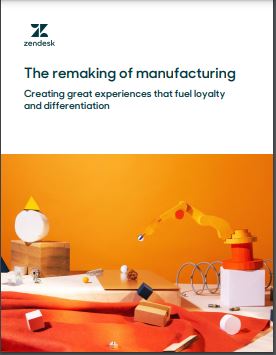 Back in the day, manufacturers operated under the guiding philosophy, "If you build it, they will come." And for many decades, this was true. There is no debate that industrial manufacturing transformed the world, creating the goods that kept the global market fed, clothed, sheltered, and even entertained.
Fast forward to 2023 and the world has changed. The rise of digital technology, global competition, and shifts in buying behavior are remaking manufacturing with the customer at the center.
Read on to learn how top manufacturers like Stanley, Black, and Decker, Ingersoll Rands, and Impossible Foods leverage Zendesk, a customer support platform, to empower agents and strengthen relationships that deliver experiences that drive customer lifetime value.