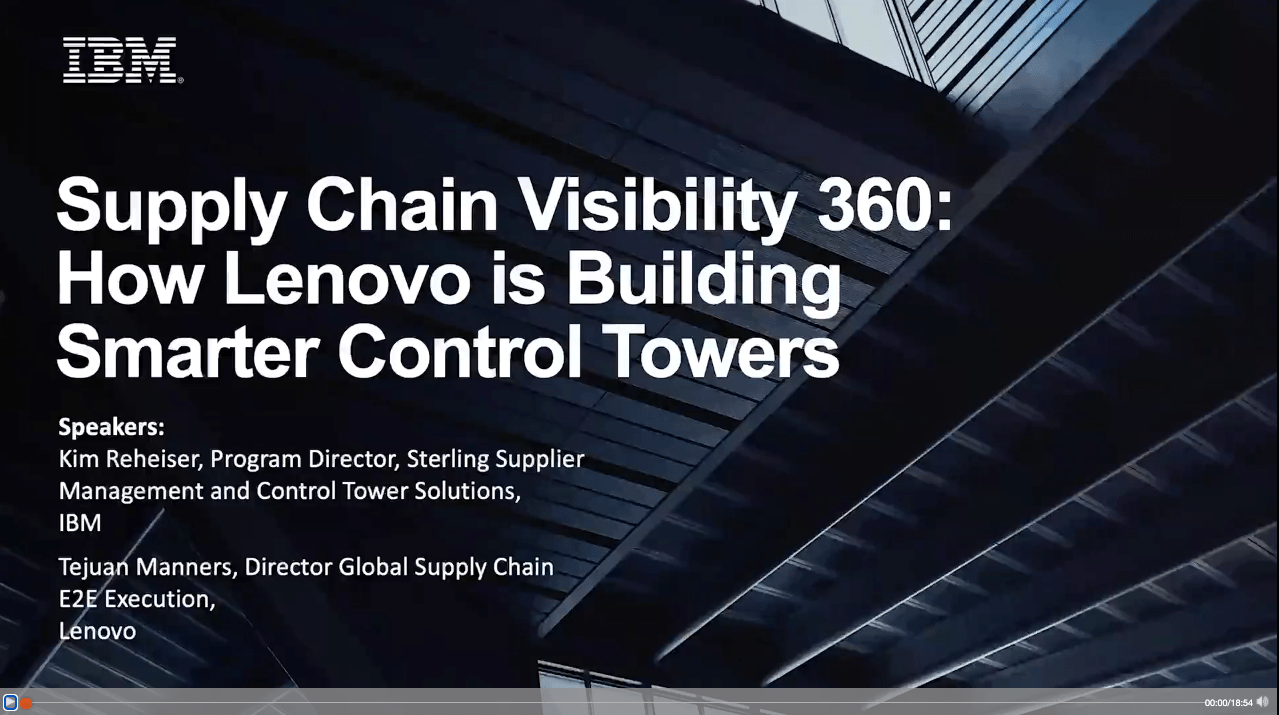 Control tower solutions are rapidly evolving as companies seek greater visibility and control over their complex, siloed supply chains, and deeper connections to their extended business networks.
What are the must-have characteristics of supply chain orchestration and control tower solutions? How are your competitors using these solutions to improve connections with partners and optimize exception management? What challenges and opportunities are ahead?
Find out how Lenovo is answering these questions and get best practice insights that IBM has learned from partnerships with other leaders across industries.