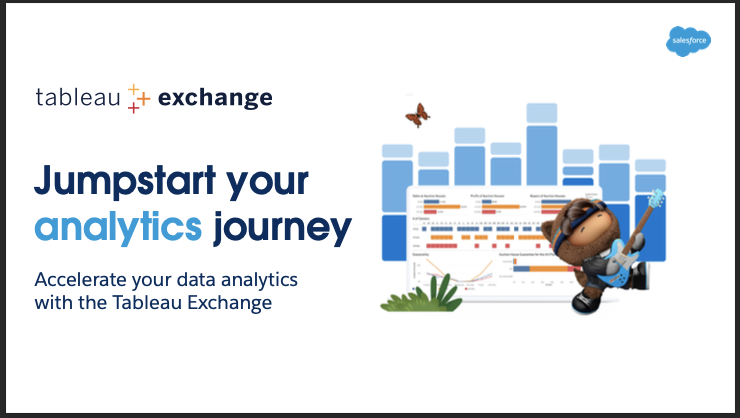 See how you can propel your business forward with the Tableau Exchange, your one-stop shop to jumpstart analytics. Explore this centralized hub to search, sort, filter and download trusted offerings—built by Tableau and members of the Tableau Partner Network—that extend Tableau's capabilities and help you get to data-driven insights faster.
The Tableau Exchange offerings:
• Dashboard Extensions
Add functionality to your dashboards using web applications.
• Connectors
Seamlessly connect Tableau to additional data sources and applications
• Accelerators
Accelerate speed to insights with expert-built dashboards across industries, departments, and applications.
Download the free eBook today to learn more!