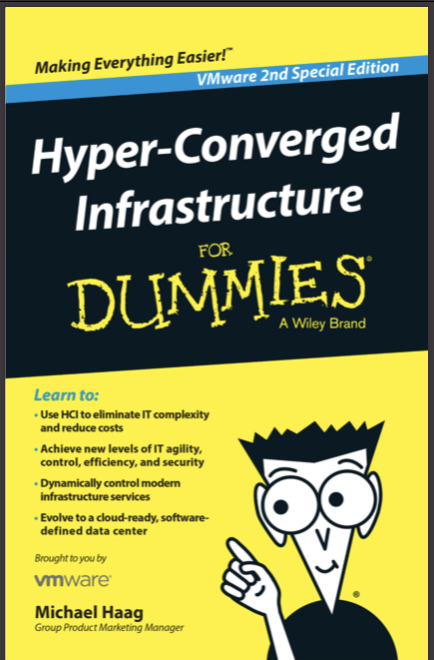 Maintaining an agile data center infrastructure tends to be a source of headaches for IT leaders and administrators. It doesn't have to be. Hyperconverged infrastructure (HCI) evolves the way that compute, storage, and management are delivered and provisioned to help you cut operational and capital costs, increase information technology (IT) and business agility, and improve application performance. Get the guide to learn:
• What HCI is all about
• How you can get started
• Where you'll get the biggest bang for your HCI buck
VMware and Intel provide IT organizations a path to digital transformation, delivering consistent infrastructure and consistent operations across data centers and public clouds to accelerate application speed and agility for business innovation and growth.