(Source: Chemical Engineering) … dry and wet film coating technologies, and composite technologies, which are a … synergies with the technology, knowhow, human...
(Source: Campus Technology) According to LG, "The TR3DJ series displays are designed to support virtually any application, content management system, learning platform...
Featured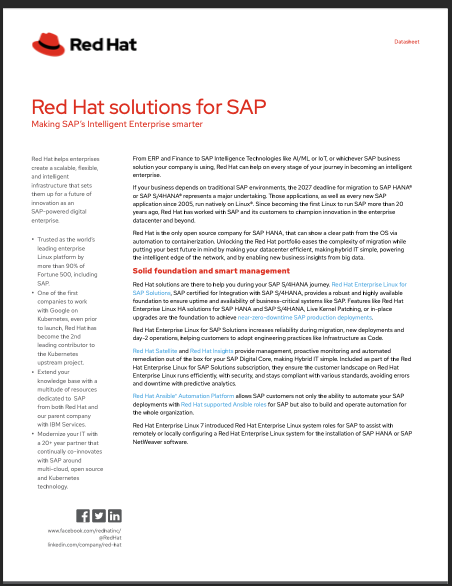 See how Red Hat solutions can assist migrations from SAP HANA to SAP S/4 HANA. Complete the form for immediate accessCountry*United...