(Source: Yahoo Finance UK) Bouré had first started working on the technology at the heart of VenoStent's offering as part of his dissertation in 2012. Lucks, a graduate...
(Source: TechCrunch) "Marketing cloud" has become an increasingly popular concept in the world of marketing technology — used by the likes of Salesforce, Adobe, … ...
Featured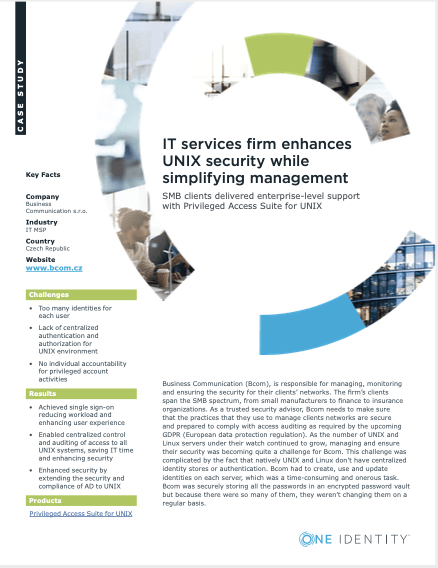 SMB clients delivered enterprise-level support with Privileged Access Suite for UNIX. Complete the form for immediate accessCountry*United...