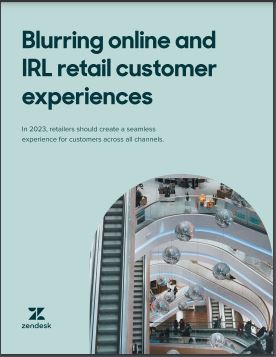 As shoppers trend towards becoming true omnichannel consumers, they're opening both their real and virtual wallets. Consumers who blur the line between IRL and online shopping spend 70 percent more often—and about 34 percent more than people who shop exclusively in-store, according to McKinsey.
"Within the retail space, it's not just about meeting your shoppers where they are, keeping up with their expectations, or providing a seamless experience—it's more than that," explains Amanda Awad, Zendesk's Retail Industry Solutions Expert. "To truly win in retail, CX needs to drive shopper loyalty, trust, and engagement in an authentic way."
The newly merged physical and digital retail space must be different from past models. Every aspect of this new retail environment needs to be highly conversational, whether in-store or online. Leading retailers are now competing based on the quality of their customer service—and are building experiences that differentiate them in the market.