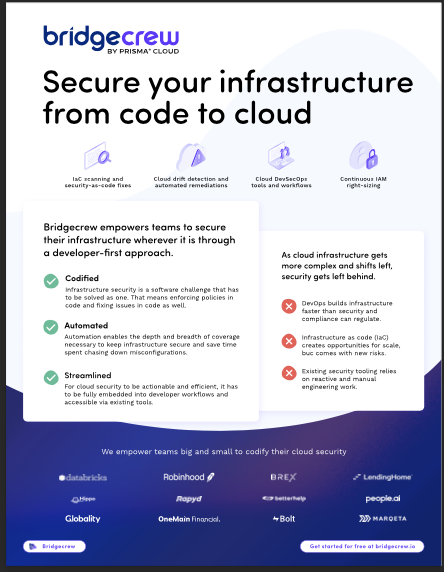 Bridgecrew empowers teams to secure their infrastructure wherever it is using a developer-first approach. It helps enterprises to fix issues in code, automate processes, and streamline cloud security into developer workflows.
Benefits of Bridgecrew include:
• Cloud drift detection and automated remediation
• Cloud DevOps tools and workflows
• Infrastructure as code (IaC) scanning
Download this overview to learn more about the security solutions offered by Bridgecrew.