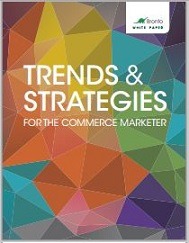 How will you maximize sales this year? What new strategies and automation tactics should you implement? With the constant evolution of commerce marketing, online retailers need to find new ways to reach customers and keep them engaged.
This white paper offers interviews with Bronto's marketing strategists as they provide insight on how to create personalized campaigns using the latest automation tools, the value of retargeting, responsive design techniques, and much more:
Delivering relevant content across multiple channels
Using technology and subscriber data to create smarter, stronger and faster campaigns
Making responsive design work for you
Discover this year's most important tactics and tools for building revenue-driving campaigns!