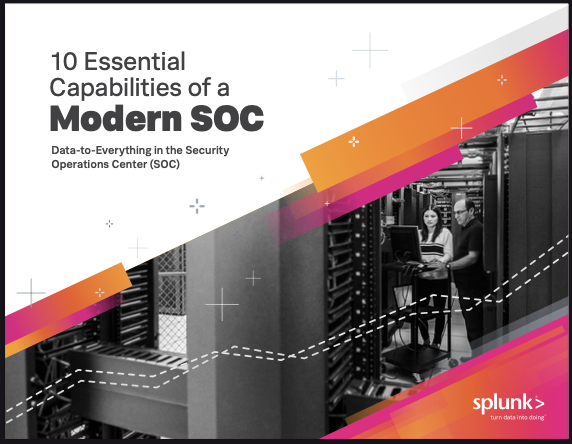 Security teams are hard at work on the front lines: identifying, analyzing and mitigating threats facing their organization. But despite their best efforts, incident backlogs continue to grow. The reality is that there simply aren't enough skilled professionals to analyze the volume of incidents that most organizations face.
But a modern security operations center (SOC), powered by and built on a data-to-everything platform, has visibility across the entire enterprise. A single suite that seamlessly integrates solutions from other vendors to augment existing capabilities means time — and resources — are well spent.
Register for your complimentary copy of the 10 Essential Capabilities of a Modern SOC and discover how to:
• Create a common work surface for every team member.
• Remove the need to pivot between dozens of products and tools.
• Help analysts navigate high-value activities and high fidelity threats.