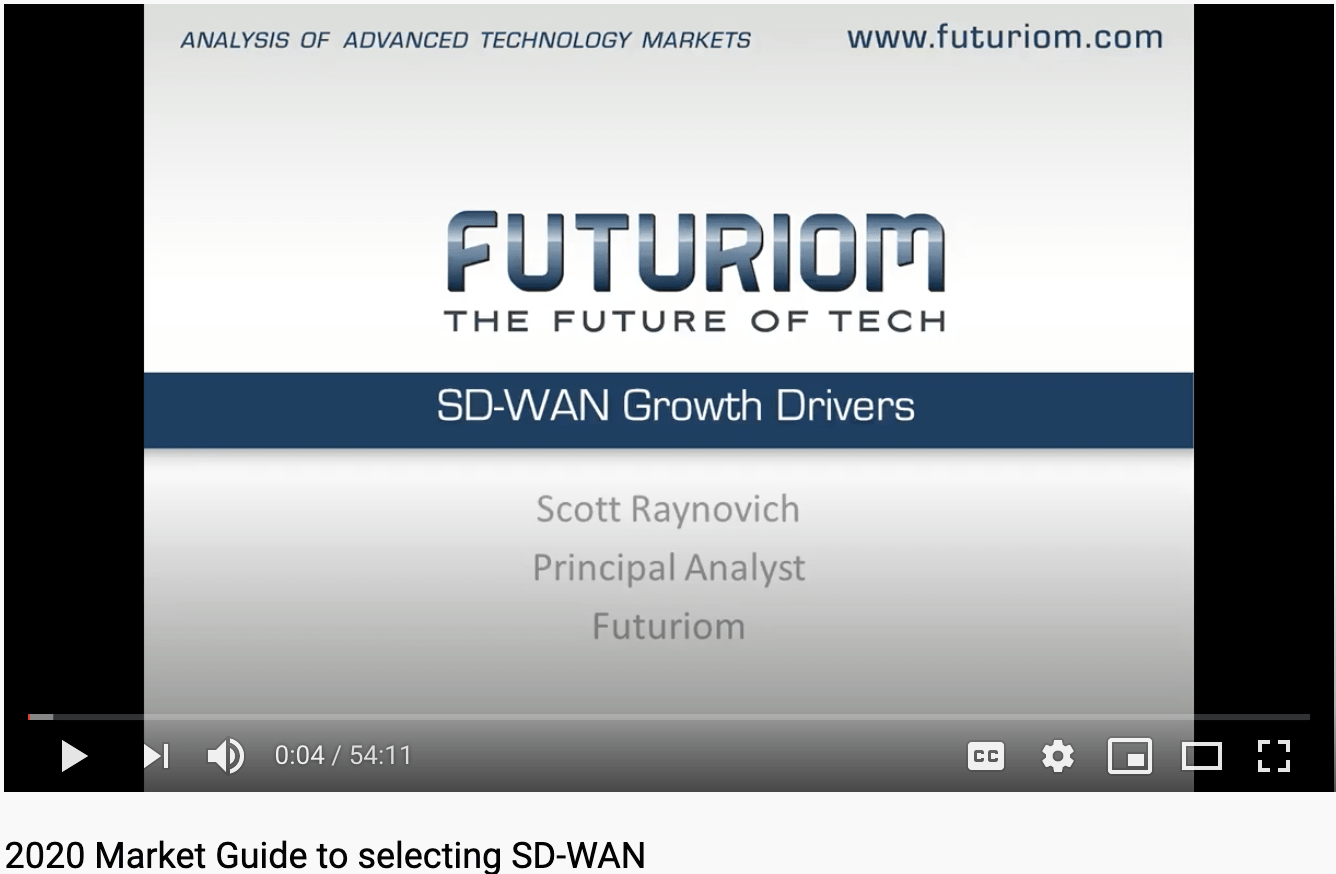 SD-WAN has become top of mind for many enterprise network operations teams as they look to align better to their organizational priorities of building more agility and efficiency. In pondering which technology projects to prioritize for the year ahead, you might be wondering how to justify a transition to SD-WAN. While benefits such as security, support for cloud migration, and improved user experience may be important, not surprisingly the business case is also about dollars and cents.
Join Citrix and R. Scott Raynovich, Founder and Principal Analyst from Futuriom as we take a real-world look into the drivers, technology considerations, and deployment options that will help in the assessment of SD-WAN in your organization.
We'll be examining the benefits of:
• Converging networking and security functions at the WAN edge
• Augmenting or replacing existing connections with lower cost internet and higher reliability
• Building a platform for application performance, strong security, and easy extension to the cloud
• Leveraging a service provider to help with design, deployment, and management
Additionally, we'll get some perspective on how several Citrix customers went through their journey to SD-WAN and what benefits their organizations realized.