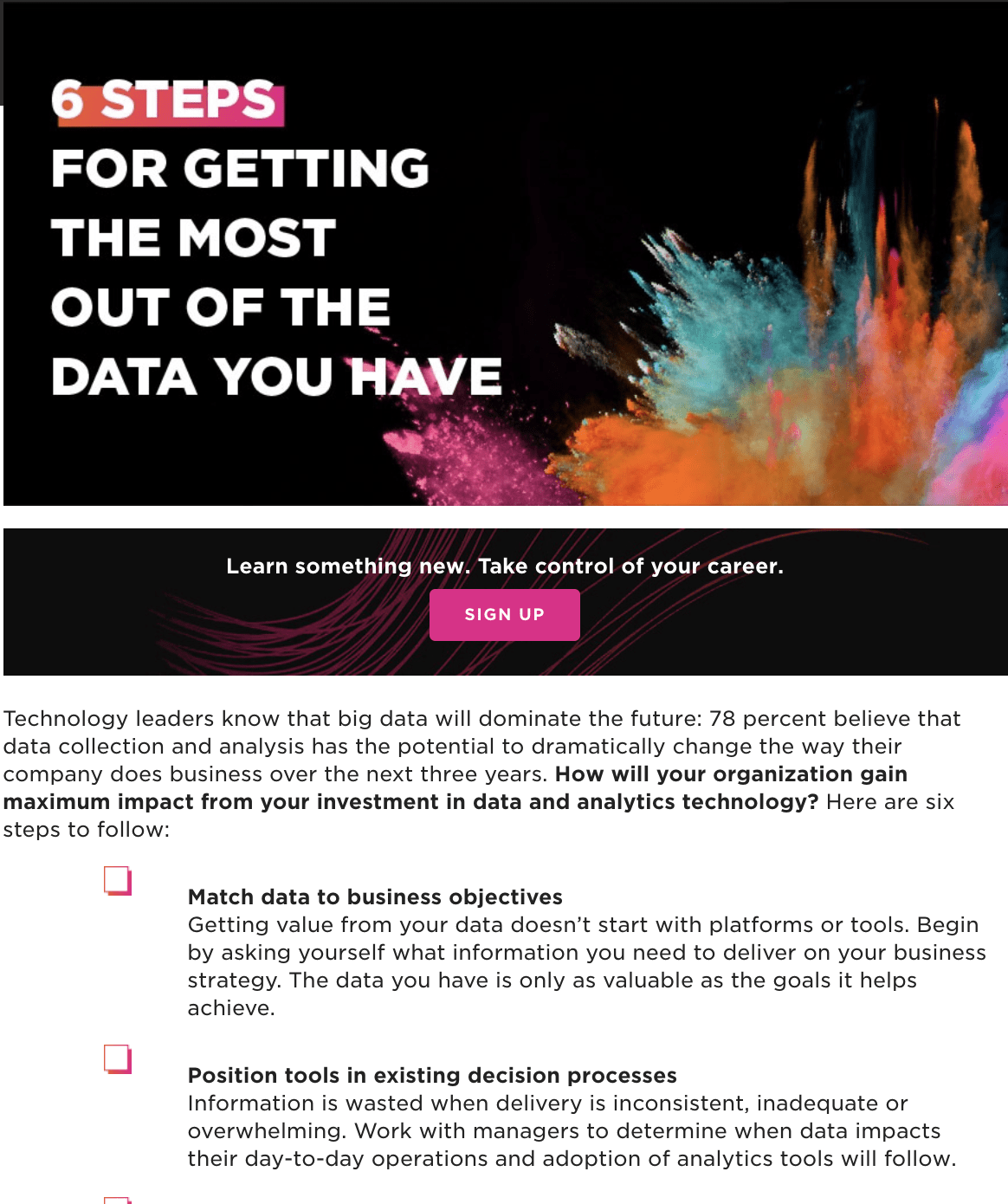 Unless you have a photographic memory, you likely find it hard to remember everything you learn, even an hour or two after you learn it. Why? Research about how we remember and forget gives us a clue.
Technology leaders know that big data will dominate the future: 78 percent believe that data collection and analysis has the potential to dramatically change the way their company does business over the next three years.
Fill out the form to learn the six steps to follow to gain maximum impact from your investment in data and analytics technology.