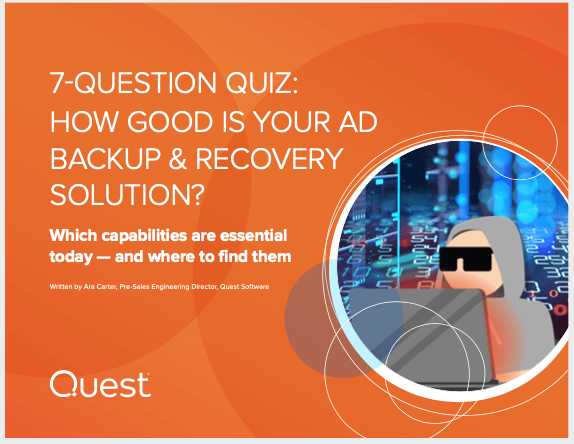 Is your AD backup and recovery solution ready for today's challenges? To find out, take this quick quiz. You may not be as protected as you think.
Here's the checklist… Does your current solution provide:
• Object-level and attribute-level recovery
• Group Policy object (GPO) recovery
• Automated domain-level recovery
• Automated forest-level recovery
• Bare-metal recovery
• Comparison reports
• A hybrid approach
If you can answer YES to all 7, well congratulations are in order! If not, your organization is at substantial unnecessary risk. Check out this informative Ebook to learn more.