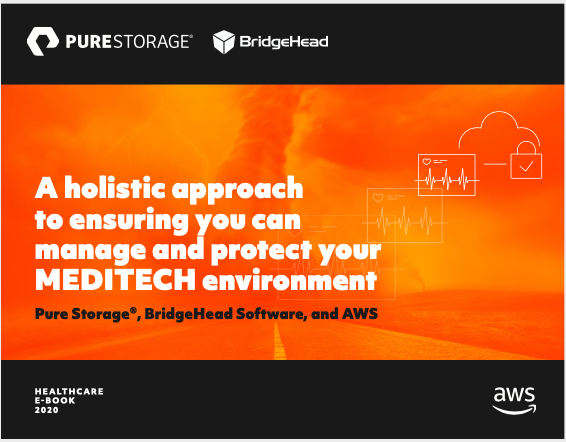 Pure Storage, BridgeHead, Healthcare Triangle, and AWS provide specialty IT care
Safeguard data availability in your hospital through storage as a service.
For hospitals, maintaining constant access to Electronic Health Records (EHR) is critical for both day-to-day operations as well as patient care. In healthcare settings, downtimes can impact an organization's bottom line and human lives.
Download the eBook to find out how Pure Storage, BridgeHead Software, Healthcare Triangle, and Amazon Web Services (AWS) are working together to help MEDITECH facilities manage data availability and security. Learn how this four-pronged, holistic approach can help hospitals simplify back up, fend off hackers, and recover in response to disasters.