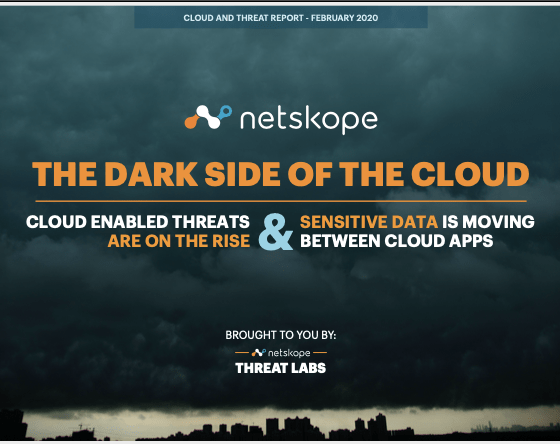 Eye-opening stats and insights about the latest trends
Your business has moved to the cloud. Is it safe there? Is your business protected against new cloud threats? How do you know?
Our new report reveals key stats every enterprise needs to see:
• 89% of enterprise users are using cloud applications and services
• Almost half of all threats are cloud-based
• 20% of users move data laterally between cloud apps
• The majority of DLP violations are from cloud storage, collaboration, and webmail apps.
Individually, these stats are eye-opening. Together, they're an alarm bell.
Read the report and get up to speed about new trends in cloud usage and cloud threats so you can better protect your business.