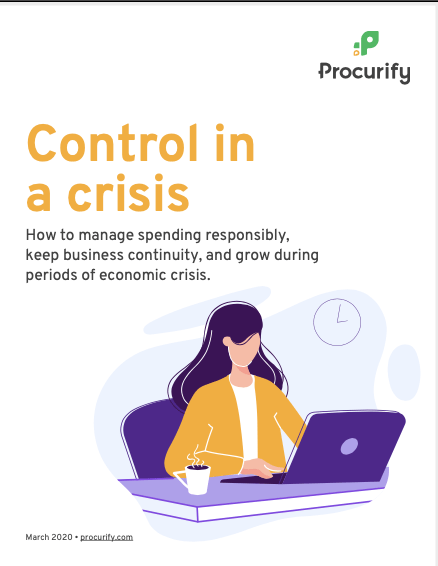 We're currently living within an increasingly uncertain time.
Economic downturns may be out of your control, but implementing measures to quickly and strategically control spend could mean the difference between life and death for your organization. Controlling spend and creating a health company-wide spend culture is a strategic way to increase the bottom line and maintain the health span of your business.
Download the whitepaper to learn:
Ways to tighten controls and lockdown spending
How to readjust what your business actually needs and decrease spending
Strategies to find alternatives and work with vendors to come up with win-win solutions
Processes to increase accountability/regularly assess the health of your spend culture
Procurify is a spend management platform that helps organizations gain visibility to their spending by providing proactive controls and simple to use approval interface to streamline your purchasing process.