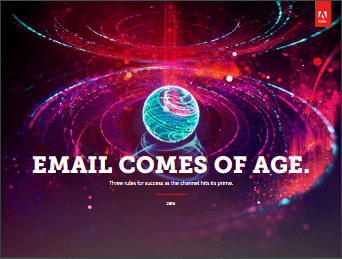 Download our Email Comes of Age guide so you can make every conversation engaging — including awkward ones. You'll learn how to transition from pushing products to pushing the customer's needs first — so that you'll always give them the content they crave.
Read our guide to learn how you can:
• Know your customers better by integrating more data
• Ensure every email reaches the inbox
• Delight customers with personalized experiences
Simply complete the form to download the guide.