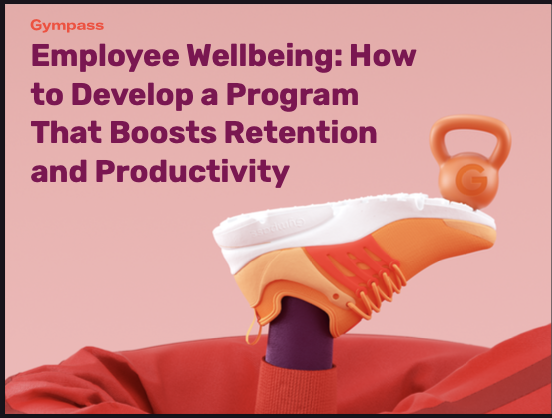 Many small to mid-sized businesses struggle to retain employees and attract new talent, and low productivity and employee disengagement are prevalent financial drains on businesses.
Explore how to develop employee wellbeing programs for your business to create a flourishing workplace with higher productivity and retention.
About Gympass:
Gympass is a complete corporate wellbeing platform that ignites and fuels every journey to feel good. We do this by reinventing wellbeing, making it engaging and accessible. Worldwide companies rely on Gympass' unmatched variety, convenience, and flexibility to support their employees' health and happiness. With over 50,000 fitness partners, 1,300 on demand classes, 2,000 hours of meditation, 1,000 healthy recipes, weekly 1:1 therapy sessions, and hundreds of personal trainers, Gympass supports every wellbeing journey. We partners with best in class wellbeing providers in multiple markets across North America, Latin America, and Europe.