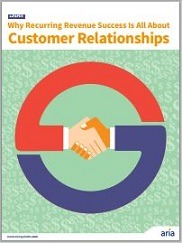 The trend in businesses adopting recurring revenue models is transforming markets and creating new opportunities. This latest e-paper from Aria Systems explains how these businesses can take full advantage of this trend by developing a new mindset around effectively managing customer relationships.
Recurring revenue businesses need solutions that can handle all that is required to support long-term, ongoing customer relationships. This e-paper covers the specific components that are necessary to effectively manage customers' experiences on an ongoing basis.
With recurring revenue, managing customer relationships and experiences becomes critical for growth and profitability. This e-paper covers the key requirements of a recurring revenue management system that can effectively support customers and successfully grow revenue.